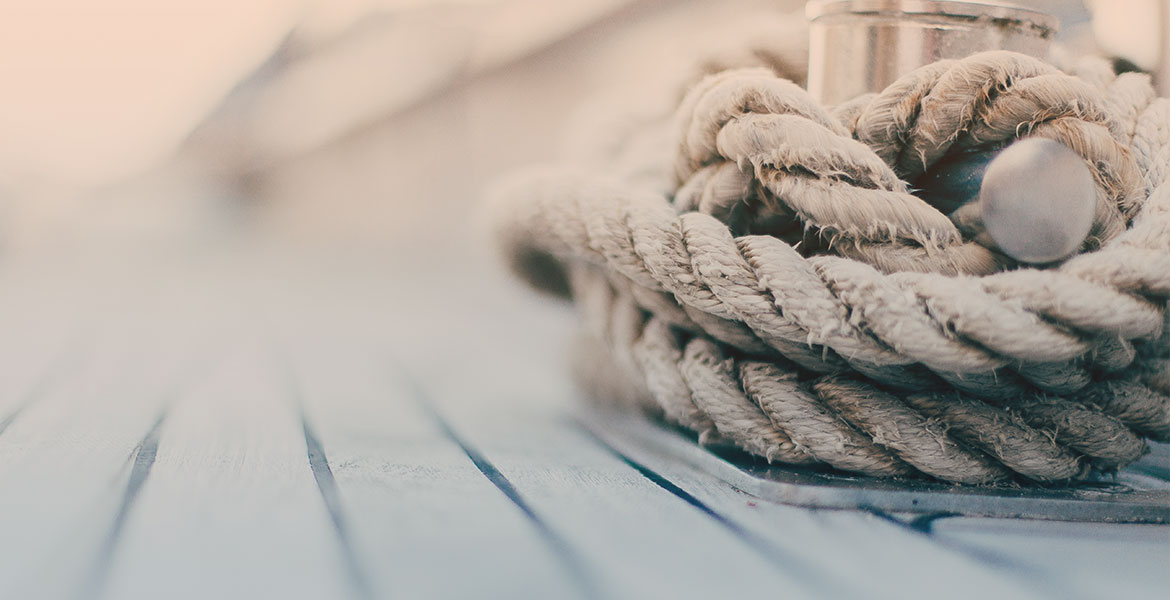 who we are
leaders in large scale systemic change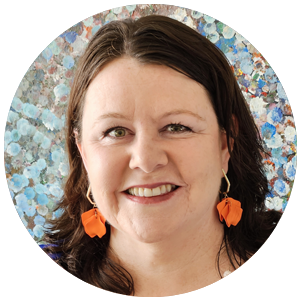 Fiona McKenzie, Founder and Director
This email address is being protected from spambots. You need JavaScript enabled to view it.
Dr Fiona McKenzie leads the team at Orange Compass, sharing her remarkable intellect and unique skillset with Orange Compass' clients, networks and beyond. Since founding Orange Compass in 2018, Fiona has been walking alongside change makers - internationally and at home - supporting them to navigate pathways and make decisions that will create greater social, environmental or equitable impact. With qualifications in Human Geography and a PhD in Innovation, Fiona brings experience and expertise from working across academia, government, business and the NGO sector.
A highly regarded facilitator, writer, key-note speaker, lecturer, collaborator and trusted thought partner, Fiona is renowned for her ability to guide others to uncover, explore, analyse and make sense of complex issues, which she has been doing in different ways throughout her 20 year career. Bringing a full toolkit of theoretical frameworks and approaches (from systems thinking, to futures thinking to design thinking, human geography and ecology), Fiona has a finely honed instinct that helps her choose the right tools to get the best results. And if the tool doesn't exist - she'll create it.   
Over the past five years Fiona has built up an exceptional team, making Orange Compass a powerhouse in supporting organisations to do things differently, create change and build better futures. 
Despite being a city-girl now, Fiona's passion for regional  Australia and rural life beats strong.  Fiona's humility and down-to-earth approach comes from growing up on the family farm in western NSW, surrounded by siblings who still think it's hilarious remind her that "you're not a real doctor you know?". 
---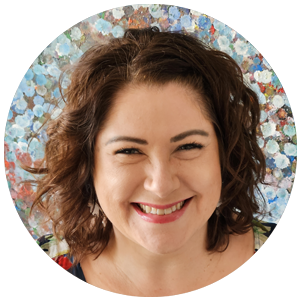 Eve Millar, Strategy and Evaluation Lead
This email address is being protected from spambots. You need JavaScript enabled to view it.
A strategic thinker who sees the bigger picture, Eve Millar is quick to join the dots and spot opportunities. Eve uses these skills to support change makers to think through the complex challenges they seek to address, to clearly articulate their theory of change, and to evaluate and amplify their impact.
With qualifications in Law and Arts, Eve brings expertise and a depth of experience from a long career working in and across systems, managing strategic reform projects in law enforcement and education. During her time in education, Eve played a key role in the establishment of a landmark partnership between government and philanthropy to scale a place-based reform initiative in Victoria. Moving into the not-for-profit sector to supporting the scaling and early implementation, Eve gained invaluable experience working directly with communities.
Eve is endlessly curious, thriving on the mental gymnastics of using new and different ways to think about complex challenges. Paired with her experience and expertise navigating the complexities of implementation, she ably develops fit-for-purpose and practical solutions that will achieve strategic intent.
A firm believer in the richness of diverse perspectives, Eve loves working with others, building strong relationships with clients and networks, through taking the time to understand the unique context of people and organisations.
A self-confessed politics nerd – who celebrates election nights like others celebrate the Grand Final - Eve reads and listens widely, sharing her daily media monitoring 'service' and live updates on budget night with her appreciative team. When she's not working or reading, she'll be doing her domestic goddess routine at home in Melbourne or having lively conversations with friends and family about the current state of the world.
---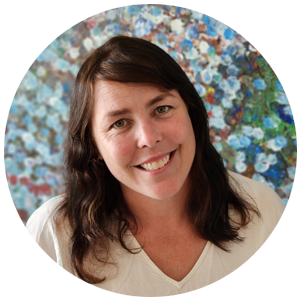 Allison Mudford, Capability and Engagement Lead
This email address is being protected from spambots. You need JavaScript enabled to view it.
Alli is an engagement specialist, based in rural NSW, who shares her passion for people and expertise in facilitation and capability building with organisations and communities to build thriving and sustainable futures.  
With qualifications in Agricultural Science, Alli has experience and expertise from senior roles in the government and for purpose sectors, managing a range of complex, high-profile programs in disaster recovery, water efficiency, youth empowerment and many others. Before joining Orange Compass, Alli led FRRR's People Programs, which included development of FRRR's ground-breaking 'Investing in Rural Community Futures' initiative and oversight of their place-based granting.  
Alli genuinely loves hearing people's stories and piecing together connections and thrives when working with people and organisations to find practical solutions to their challenges. To formalise and further develop her coaching skills, Alli is currently completing a Diploma of Coaching.  
With boundless energy, Alli cheerfully juggles cattle farming, a young family, career, and voluntary positions on community and industry boards. She provides technical expertise and advice to range of government, industry and not for profit bodies currently serving as a director of Hunter Local Land Services, and in advisory roles for the National Parkes and Wildlife Service Norther Regional Advisory Committee and Southern Australian Livestock Research Council. Unflappable, Alli has been known to join an early morning team meeting from the tractor, which she's used to bypass a flooded road to get the kids to the school bus.
---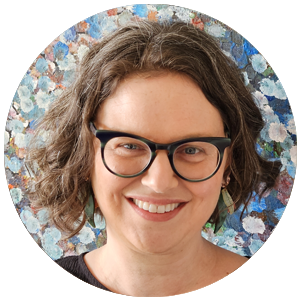 Sarah Rogers, Evidence and Implementation Lead
This email address is being protected from spambots. You need JavaScript enabled to view it.
A committed public health professional, Sarah Rogers is passionate about using her significant experience and expertise to work at the intersection of evidence, theory and practice - facilitating the practical translation of evidence into implementable approaches to improve outcomes for children, families and communities.
Sarah holds qualifications in Occupational Therapy and Public Health, with broad experience across sectors informing her very practical perspectives about evidence and how to use it more effectively. Sarah has worked as a clinician, directly with children and families, in government and the not-for-profit sector, managing the implementation and evaluation of evidence-based programs in the fields of health and education.
Curious and enthusiastic, Sarah brings an open mind to every new challenge. She loves working with diverse stakeholders and collaborations, facilitating for new possibilities, and supporting the co-design of solutions that will meet the specific needs of the situation or context.
Alongside her role in the Orange Compass team, Sarah is also an Implementation and Evaluation Advisor with the Health and Social Care Unit at Monash University.
When she is not in front of her computer or cursing the internet connection, Sarah can be found hiking and exploring the culinary treasures of Tasmania with family and friends, including one very crazy puppy.
---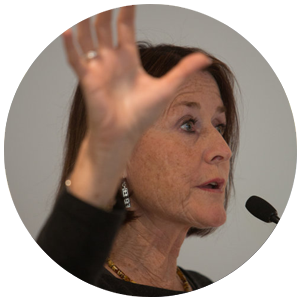 Megan Seneque, Associate
This email address is being protected from spambots. You need JavaScript enabled to view it.

Dr Megan Seneque is an internationally renowned systems change practitioner and thought leader, who shares her unique expertise with organisations and collaborations who are working to address systemic challenges. Megan is a long-term Associate with Orange Compass, bringing her remarkable skills to select projects.
With qualifications in Applied Linguistics, Education and systemic curriculum design, and a PhD in Systems Science, Megan's commitment to supporting large scale and transformative systems change was evident from her early career. She made long-term contributions to the transformation of educational programs during the transition to post-Apartheid South Africa. And Megan was lead designer and Founding Director of the Leadership Centre at the University of Kwa-Zulu Natal in South Africa that promoted new and appropriate forms of systemic leadership in the African context.
Throughout a distinguished career, Megan has worked with the private, public and not-for-profit sectors in Africa, Australia, UK and elsewhere, and supported global collaborations in local contexts, including with the United Nations.
By seamlessly blending on-the-ground practice with theoretical insights, Megan supports change makers to challenge themselves and their ways of being and thinking, to enable collaboration across boundaries, and create space for the emergence of more inclusive, just and contextual possibilities and solutions.
Megan is Associate Editor of the groundbreaking new Journal of Awareness-Based Systems Change, an Associate with the Presencing Institute, a Research Associate with the Susanna Wesley Foundation (University of Roehampton) and a Research Associate with Australian Catholic University. She has recently moved back to Australia after living in France for several years and is rediscovering the joys of the Australian coast, working with team members face to face, and being able to buy gluten free pastries.
---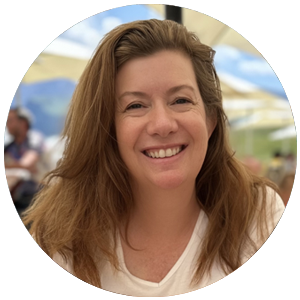 Paula Steyer, Financial Controller
This email address is being protected from spambots. You need JavaScript enabled to view it.

Paula Steyer manages the day-to-day financial, regulatory and all reporting requirements of Orange Compass. Ever humble and endlessly capable, she is secretly the real boss of Orange Compass and also manages strategy, operations and systems without breaking a sweat. Paula is a member of the Institute of Chartered Accountants of Australia and New Zealand.
Prior to moving into the not-for-profit sector, Paula worked in the public practice sector, and in senior taxation, finance and human resources positions at HSBC Bank. Paula has worked in finance and company secretarial roles in the not-for-profit sector for the past 10 years, creating a legacy of thriving organisations that are well equipped to achieve their mission.
Paula moves between Sydney and the Southern Highlands, where you will find her restoring a bush block, battling lantana, rescuing wombats, and hosting much needed getaways for her team and friends.